Are you planning a spring party? There are several things you may want to pack for your spring party, including:
1.Invitations: You may need to send invitations to guests in advance so they can schedule their trip.
2.Decoration: The venue can be decorated with flowers, pastel colors, and light colour fabrics to match the spring theme.
3.Food and beverages: You can offer light and fresh food such as salads, fruit, baked mushroom, and grilled vegetables. As for drinks, you can offer refreshing cocktails or cocktails.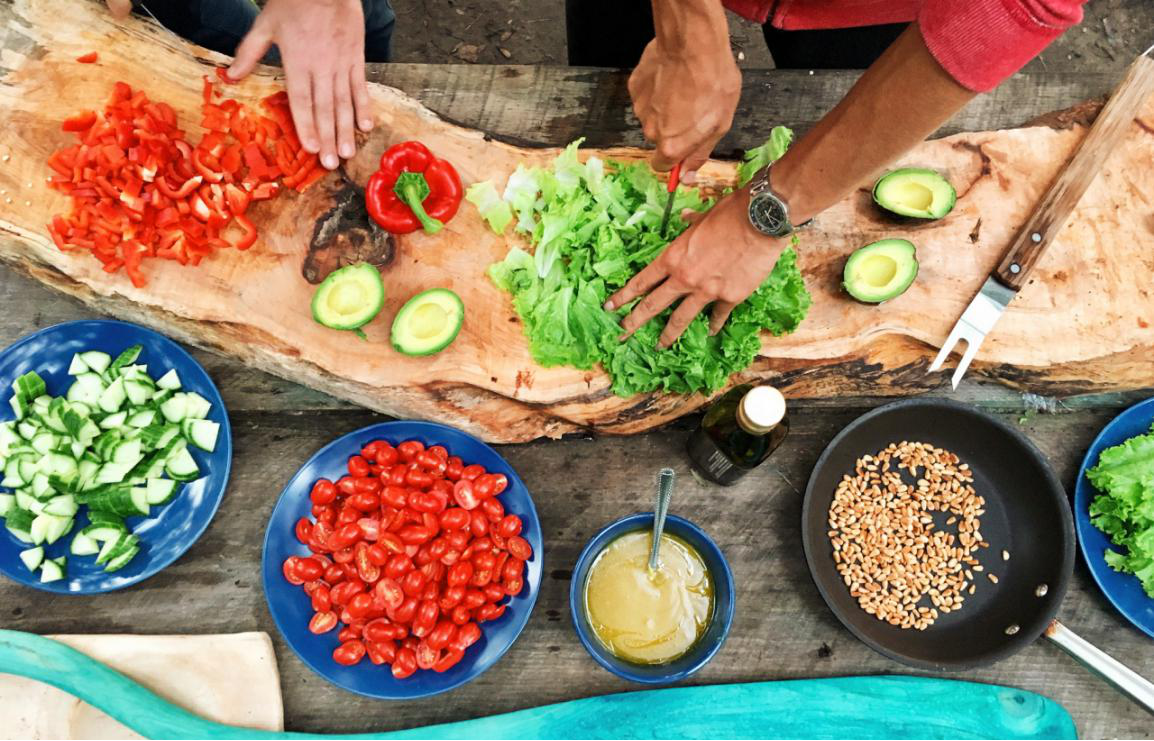 4.Music: You can prepare a playlist to add happiness and cheerfulness to the party.
5.Spring-themed activities: Some outdoor activities can be organized, such as planting flowers or playing outdoor games to attract guests.
6.Clean and Organize: Before the party, the party space must be cleaned and organized to make it welcoming and inviting.
7.Backup Plan: Always make sure you have a backup plan in case of unexpected weather changes. Have alternate indoor locations or contingency plans for outdoor events.
Do you want to impress your guests with food that looks as good as it tastes? Check out the Enameled Dutch Oven Cookware Pot!
Enameled Dutch Oven Cookware Pot are a timeless choice for any kitchen, being versatile, durable, and easy to clean. But what sets them apart is their ability to make any dish look and taste different. The enamel coating not only creates a smooth and easy-to-clean surface, it also helps distribute heat evenly so your food cooks evenly and stays moist.
One of the greatest advantages of enameled pans is their ability to enhance the natural flavors of ingredients. Enamel won't react with acidic or alkaline foods, so you can confidently cook anything from delicate fish to hearty stews without worrying about metallic taste or discoloration. The result is delicious, well-balanced dishes that will delight your taste buds and impress your guests.
Otherwise, the enamel Dutch Oven Cookware Pots come in a variety of vibrant colors (Indigo, Peacock blue, Slate blue, White, Pink) and designs to make lovely centerpieces for party centerpieces. The contemporary brand offers a range of shades, from classic black and white to bold blues, and even pinks. You can use them to serve soups, salads, and other dishes and watch your guests' eyes light up.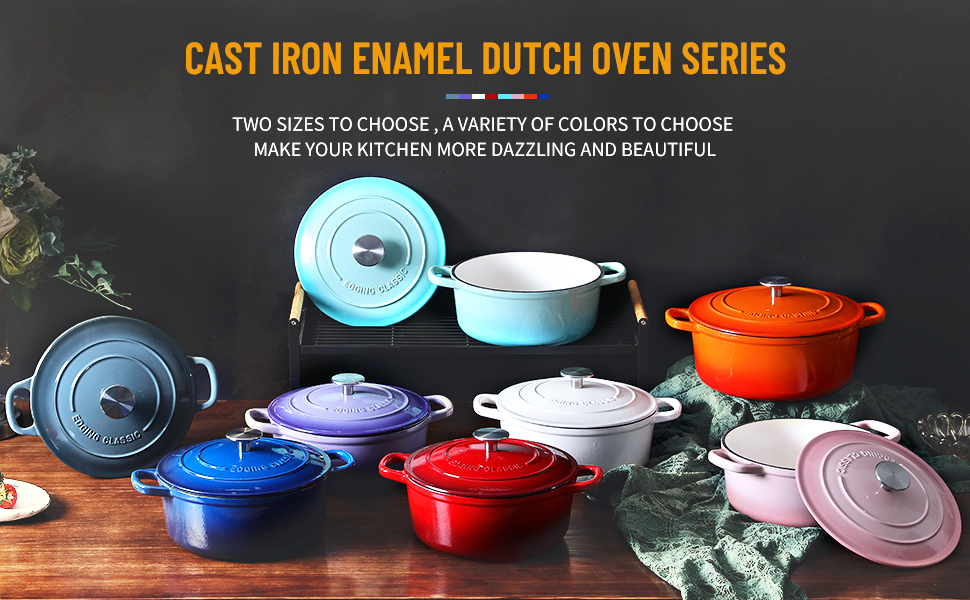 So if you're looking to create an easy, mouth-watering menu for your spring party, you can't go wrong with enameled pots. As an added bonus, taking photos or videos of your cooking and posting them on popular social media platforms like TikTok is sure to get you a lot of attention. Enameled cookware has always been considered stylish and sophisticated, so many people will be interested in seeing how they can transform your cooking. Your guests and followers will love your unique and creative approach to cooking and design, making your party the talk of the town.
All in all, Enameled Dutch Oven Cookware Pot are perfect for spring parties. They enhance the flavor and appearance of food, come in a variety of colors and designs, and are versatile enough to be used in different dishes. By using them in your cooking and promoting them online, you can take your parties and social media presence to the next level. Don't forget to check out the newest enameled pots on the market and start creating delicious, Instagram-worthy dishes!
---
Post time: Mar-08-2023